Review: Lost and Found by Brooke Davis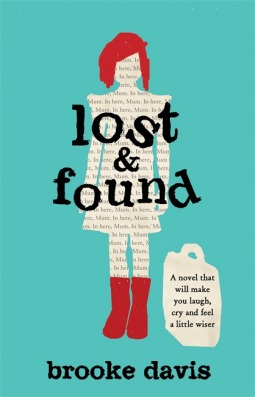 Lost and Found is a sweet and surprising novel that revolves around love and loss, three unlikely characters and an unplanned road trip (of sorts). Millie Bird is seven years old and has been abandoned by her grieving mother at the local shopping centre. Karl the Touch Typist is an escapee from the local old folks home. Agatha Pantha is a widow who has not left her house in several years. Slowly, their lives intersect and the three work together to try and reunite Millie with her mother--creating a number of misunderstandings with the many people that they meet along the way. I loved the scenes set aboard the Indian Pacific.
After reading so much hype about this novel, I was both curious and apprehensive to know what it was really like. Fortunately, I was not at all disappointed. Debut author Brooke Davis offers some remarkable insights in to the human condition and into love and loss. I found some of her decisions, such as the two elderly characters becoming sexually attracted to one another to be brave and added to a compelling narrative. I also loved the way she shaped her characters and their obsessions with particular things--Karl with typing, Millie with her book of dead things and Agatha with time and routine. It is wonderful to watch each of the characters help one another and for the unlikely friendships to develop. Recommended.