Review: The Mime Order by Samantha Shannon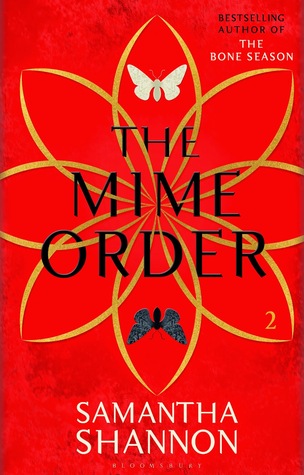 An action packed tale, The Mime Order is sure to please fans of Samantha Shannon's debut novel The Bone Season. Picking up where The Bone Season left off, we find Paige taking part in a daring escape back to London. But life in the criminal underworld of London is not easy for Paige, particularly when she has an employer that she cannot trust, someone is committing some gruesome murders and the government have named her as a most wanted criminal ...
The Mime Order has plenty of action with a strong fantasy element, coupled with more than the occasional nod to Victorian Literature. As was the case with The Bone Season, the most remarkable element to this book is the author's imagination and the fact that she can make many complex ideas work into an interesting and readable story. At times, the story felt as though it flowed together a bit too easily (Paige's quest to become underqueen for example,) and the meeting at the end could have been a bit meatier. I do wonder how this story can possibly extend for seven volumes, but I suppose that there may be many more twists along the way yet. But all that said, there is nothing fundamentally wrong with the story as it is.
This one was an enjoyable read and I dare say that it will be enjoyed by fans of the series, young and old.
Finally, a big shout out to Bloomsbury and Netgalley for my review copy. Thank you very much.