Review: Maybe Not by Colleen Hoover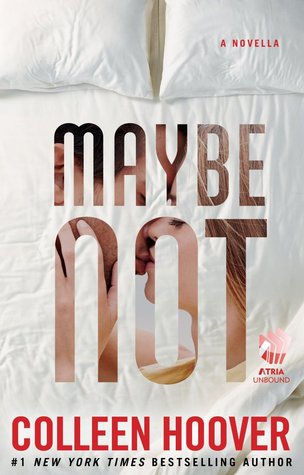 Contemporary romance author Colleen Hoover just can't leave her characters alone, especially if it means that she has the chance to tell another cracking love story. Maybe Not is a short prequel of sorts to her 2014 novel Maybe Someday and tells the story of Ridge and Sydney's obnoxious housemates, Warren and Bridget and how their quirks mean that they are perfect for each other. There are a few sizzling scenes, some touching moments and a whole lot of arguments on this couple's path to true love, though the story is interesting enough.
This one is what it is, and doesn't quite have the impact or depth of a full blown novel, and is probably more of interest to fans than what it is for anyone contemplating reading one of Hoover's novels for the first time. Still, Hoover knows her target audience well and this one is sure to please.
Recommended to fans.