Review: Confess by Colleen Hoover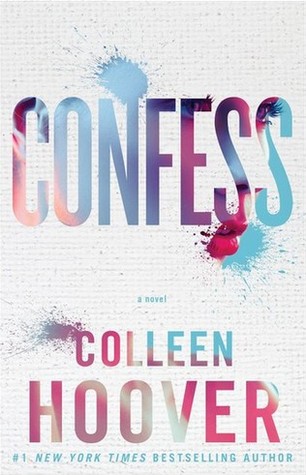 American author Colleen Hoover knows not only her strength as an author, but how to satisfy her readers and proves it yet again with Confess, another winning contemporary romance. As is often the case with Hoover's work, she cleverly incorporates another medium into her work, this time turning her attention to paintings that were inspired by real confessions that were sent to her from her readers and weaving in a beautiful romance.
Auburn Reed is trying to rebuild her life. Shortly after the death of her boyfriend when they were both fifteen she discovered that she was pregnant. Cruelly deceived by Lydia, her boyfriend's selfish mother, she is doing her best to win custody of her now four-year-old son, but that is not easy when she is living in a strange new city, has no money and a job that she does not like. Fate brings her one day to an art studio where she meets Owen, who has a past and secrets of his own and who lives out his day painting pictures of the things that people have confessed to him. While circumstance and some cruel manipulations by Lydia and her older son Trey, conspire to keep Auburn and Owen apart, the pair fight to stay together and prove that true love cannot be broken.
For a lightweight romance, this one is an absolute winner. There is a bit of melodrama, likeable characters and a couple that I just wanted to cheer for. Sure, parts of this novel were a bit over-the-top, supporting characters lacked depth and I read it in a single sitting, but as far as telling the story of how two likeable protagonists met, feel in love and managed to overcome a number of obstacles Confess is a wholly satisfying read. I also loved the way that artwork was incorporated into the story and the colour inserts that feature the paintings.
Highly recommended.
This book was read as part of the Eclectic Reader Challenge 2015
Category: Contemporary Romance
Progress 6/12