Review: Black Ice by Becca Fitzpatrick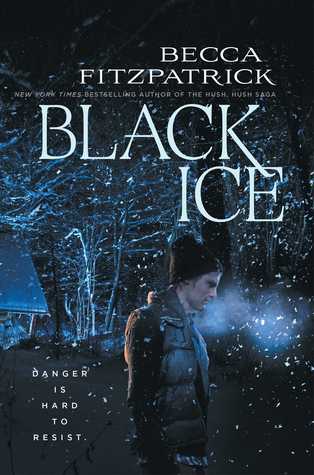 Reminiscent of the old R.L. Stine and Christopher Pike novels that I read during my early adolescence, Becca Fitzpatrick's
Black Ice
is a mostly satisfying YA thriller with a number of twists and turns, some of which are more predicable than others. Britt and Kobie are planning a hiking trip, but their plans are foiled when a surprise snowstorm hits. Forced to abandon their vehicle, they take shelter in a cabin and find themselves in the company of two very dangerous men.
Britt makes for an interesting heroine. She's smart, resourceful and comes with a whole lot of baggage including a failed relationship with Kobie's older brother, Calvin. The attraction between her and bad boy Mason is obvious from the beginning and the pair fit beautifully together on the page. There is also a subplot about the friendship between Britt and Kobie that is never explored in a great deal of detail. More interesting is the relationship between Britt and Calvin and Fitzpatrick does a commendable job of writing about a manipulative and self-centred, but also extremely damaged, young man. Most of the plot twists occur in the first half of the novel, in the second half I found myself more interested in knowing how the situation would resolve and if Britt would get out of there alive.
Good YA reading that should appeal to a broader audience.