Review: Looking For Alaska by John Green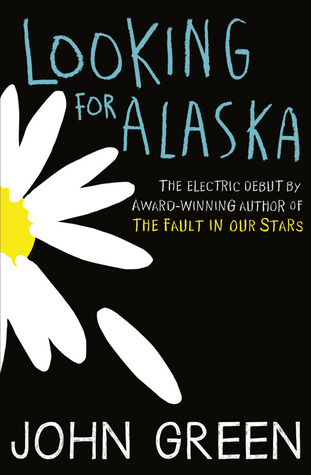 Penned and published well before that other tear jerking novel that shot John Green to international fame, Looking For Alaska is a well written tale about life and loss. Miles Halter has always been a bit of a loner, but that changes when he starts his junior year at a boarding school in Alabama. There, he meets and makes friends with an eccentric group of kids that includes the charismatic, boundary pushing Alaska Young. When Alaska passes away very suddenly, Miles and the others struggle to make sense of her death and eventually find closure. And that is really it. But the magic of this novel is in the author's depiction of teenage life--insecurities, teenage pranks, first loves and the false believe that others may hold the answers to life's biggest questions.
I thoroughly enjoyed this one. I find myself crying in some places and laughing away at others (the male stripper prank is a real highlight.) The pacing and structure is a bit different from other books in the YA genre, (the first half of the book leads up to the big event and the second half depicts the days that follow,) but the structure also makes perfect sense within the context of the novel. There are also a lot of quirks--Miles is fascinated by the last words of famous people, his roommate knows the capital city of every nation in the world. And there is a bit of lost love, I think Miles never really knows or understands what he has with Lara.
Looking For Alaska is an enjoyable and highly recommended YA read that stayed in my mind well after I put the book down.