Review: We Were Liars by E. Lockheart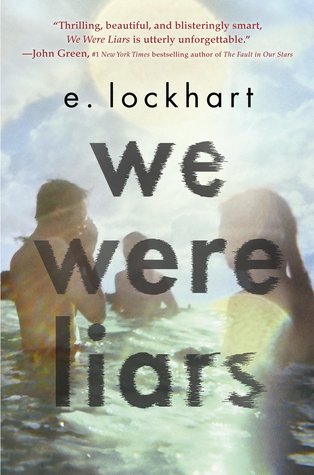 I had never heard of this particular literary YA novel until a shopping trip at my local Big W. Idly, I picked a copy up from the shelves. And then, I found myself utterly intrigued. What was this book, with an endorsement from John Green on the front and a short blurb that ends with the haunting notation, If anyone asks you how it ends, just lie. I just had to read this one.
We Were Liars is a brilliant novel of grief, adolescence, family and the trappings of wealth. It is difficult to say too much about the novel without giving the ending away--something that truly deserves to be savoured by the reader at exactly the right time. The novel itself opens with Cady, a girl who is almost eighteen and hails from a wealthy family. We learn that she was in an accident a few years ago, while staying on an island owned by her Grandfather. She also has selective amnesia and details important life-changing events using a dramatic style and often speaks in metaphors--such as describing how she felt when her father left by saying, Then he pulled out a handgun and shot me in the chest. This adds to the mystery of the novel.
Each summer, Cady and her family travel to the island owned by her grandfather. During the summertimes, Cady is close to her cousins Mirren and John, as well as John's friend Gat who spends the summers with them. Collectively the four are known as The Liars, though the reason for their nickname remains unclear. During the year, The Liars have nothing to do with one another and their relationship would seem to boarder on callous--it's obvious that the other three are not interested in Cady, particularly after her accident. Cady is acting rather strangely though and her memory is quite selective, so it's possible that something quite important is up. It's also painfully obvious that all of the parents are squabbling over money and inheritance, pitting the kids against one another, so that may have something to do with it. If only Cady could remember what happened ...
As I said, I really don't want to give away the ending. I can say, however, that I loved the way this novel was written--they mystery, the fairytale metaphors and the short, run-on sentences. This one is perfect for YA readers who would like to move on to something a little more challenging--a novel where the protagonist may not always be nice or moral, where there is more human drama than page-turning action and where the reader needs to slowly put the clues together to solve the mystery. Highly recommended.