Review: Red Hill by Jamie McGuire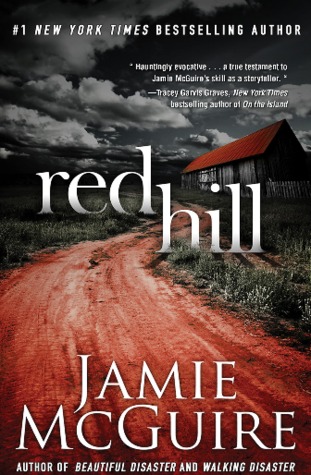 Red Hill is the third novel I have read this year about the zombie apocalypse. The first was The Girl With All the Gifts and the second was Wake. Both of those two novels were very different, very unique and very well crafted. Red Hill goes out on a slightly different tangent--this one is a mass market page turner from the author of Walking Disaster and focuses very much on the emotional journey made by the three likeable lead characters.
Red Hill opens with Scarlett, a nurse and single mother who first gets an idea that something is very wrong when a patient arrives at the hospital where she is working displaying an odd variety of symptoms. Her part in the story is to find a safe haven and to be reunited with her daughters. Next up is Nathan, a newly single dad, who needs to find a safe place for himself and his young daughter. Rounding up the three is Miranda, a sensible college student who is on her way back to her father's ranch, along with her sister and their boyfriends.
Reminiscent of Stephenie Meyer's The Host, Red Hill looks at the everyday struggles that these characters make to survive and how they eventually make their own little colony in a secluded ranch called Red Hill. There are reunions, unhappy endings and unsurprisingly, a couple of romances. Overall, this one is a lovely distraction and is easy to read, though it does not necessarily have the same impact or depth as other zombie novels that I have read in recent times.