Review: To All the Boys I've Ever Loved Before by Jenny Han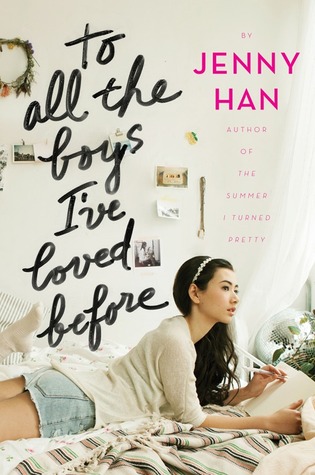 Some books made very good movies. Some books are a very good fit for their intended audience. . To All the Boys I've Ever Loved Before is one of those books. It tells the story of Laura Jean Song Covey, the middle of the three Song Girls, sisters who belong to a family of mixed Korean and European ancestry and who were born and raised in the United States. Things are changing for the Song girls, oldest sister Margot is off to study in Scotland and has just broken up with her long-term boyfriend, Josh. Laura Jean and youngest sister Kitty are struggling to keep up with the changes in their household (which is amplified by the fact that their mother died some years ago,) and the loss of not only Margot but Josh as well. And then Laura Jean finds herself with a huge problem--see, she's written a letter to every boy that she has ever had a crush on and she keeps the letters in a hat box. But one day, the letters are mailed out and soon Laura finds herself learning some valuable life lessons ...
As far as being a very good fit for it's intended audience, To All the Boys I've Ever Loved Before is a real winner. Laura Jean is an easy character to identify with, as are the themes of change, what happens when a sibling moves out, and teenage crushes. The only trouble is that it has nothing to offer anyone outside of that intended audience, which is problematic if only for the fact that it has received so much hype after the Netflix adaption came out and the film tie-edition of the book was prominently displayed in every bookshop that I've been inside for the past six months. Consequently, I'm feeling a little bit grouchy and short changed for something that really isn't the fault of the author.
Overall, I thought that it was a sweet story, but it really wasn't anything that I hadn't read before.