Review: Batman The TV Stories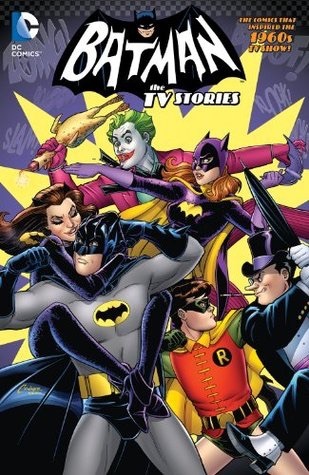 When SBS started showing repeats of the 1960s TV series of Batman, I never expected to get hooked. Nor did I expect just how zany--and just how camp--these old episodes could be. Batman the TV Stories goes back in time and collects the comics that helped to inspire the TV show. From the Joker to Mr Freeze, many of Batman and Robin's main adversaries are here, as are some of the bizarre crimes that made their way onto the show. The final comic showcases the debut of Batgirl, who, of course was created with the show and its declining ratings in mind.
Unlike the TV series, the comics are deadly serious and are aimed squarely at an audience of twelve year olds. They're entertaining and a lot of fun, but for me, they soon became boring after a while. I suppose I'd already seen the same stories played out on TV and told in a way that was funnier than these comics ever intended to be. Still its a good trip through history and there is a lot of nostalgia here for Batman fans.