Review: Wonder Woman: Warbringer by Leigh Bardugo (DC Icons Series #1)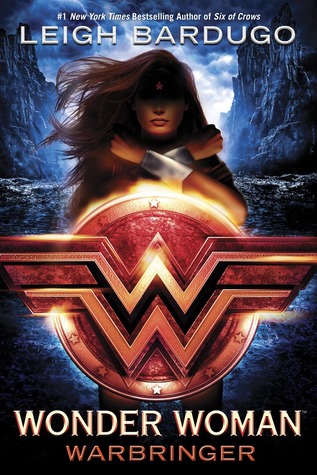 Wonder Woman: Warbringer is the first volume in the DC Icons series. Released in 2017, the series puts an interesting spin on some of the most popular characters from the DC universe, making them the stars of YA novels penned by popular YA authors. Even more interesting is the fact that these are not yet another rehashing of the same (great but already told,) origin stories. Instead, this series imagines the characters as teens, ones who don't quite yet know the full extent of their capabilities or who they will become. And who better to open the novel with that Wonder Woman, aka Diana, an adolescent desperate to prove herself to her Amazon sisters.
Only this time around, her adventures have nothing to do with a pilot named Steve.
Diana, as she is known in the book, finds herself in trouble after she saves a young woman from drowning and brings her back to the island of Themycira. Alia, it soon turns out, is a Warbringer, a descendent of Helen of Troy, who has the potential to bring bloodshed to the world. Diana is desperate to save the world, Alia and also her Amazon sisters, but can only do so if she is able to complete a difficult and dangerous quest. The real enemy may be closer than she thinks ...
This one was an enjoyable, page-turning read. It was nice to be able to dip into something that was at once both familiar, and yet still new and different enough to keep me wondering. I quite liked the writing style and I'm now keen to discover some of the authors other works.
I think this is one that has the potential to appeal to new fans, as well as keeping older ones entertained.
Recommended.