Review: Awful Auntie by David Walliams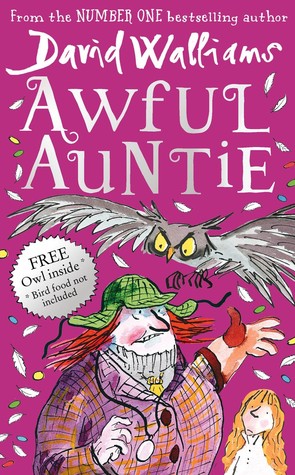 If you ever thought that your relatives were bad, then be thankful that you're not twelve year old Stella Saxby, the rightful heir to Saxby Hall. Not only does Stella have the most disgusting, despicable aunt on the planet, but Aunt Alberta will stop at nothing to make sure that she gets hold of Saxby Hall, even murder ...
This is the first book that I had ever read by David Walliams. I've seen him on television, of course, and I've heard great things about his books--in fact the staff member at Dymocks who sold me the book was absolutely raving about it. I was pretty sure that I would like this one, so it wasn't that much of a surprise when I found myself giggling at all the jokes and savouring the illustrations. There really is nothing quite as enjoyable as reading the occasional children's book. The rules are different, the plotting is often more outrageous, and, of course, there is a greater sense of fun and playfulness. Aunt Alberta truly is the most disgusting woman I've ever read about and the author goes to outrageous lengths to prove her horribleness. Stella is a lovely protagonist and the ghostly Soot provides some much needed help. There are a lot of gross out moments, and the whole thing is a lot of fun.
Recommended.