Review: Fantastic Beasts and Where to Find Them: The Original Screenplay by JK Rowling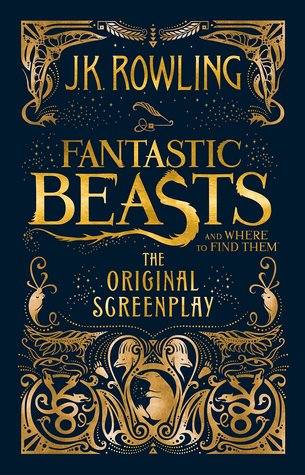 Anything that is associated with JK Rowling is bound to be, one of high quality, and two, enormously, massively, mind-blowingly popular. So when she penned her first screenplay, it's no surprise that the script was also soon released as a beautifully bound and illustrated book that feels like an instant keepsake.
I have yet to see Fantastic Beasts and Where to Find Them on the big screen, so reading the screenplay was a bit of a strange experience--where I was free to picture the story as I wanted to, rather than relying on the images created by the filmmakers. That said, I suspect that I also lost out on a number of important visual clues and the kind of atmosphere that can only be constructed by the perfect lighting, choice of background music and quality acting. (After all, this is a screenplay and not a book.) So there were good and bad points to reading this. Overall, it's a great story, telling of Newt Scamander's unpredictable trip to the United States that seems to lead well into the possibility of being the first in a number of films.
Recommended--but probably better if you've already seen the film.