From Summer Bay to the Best Seller Lists ...
It's no secret that a number of former actors from early evening soap
Home and Away
have gone on to to bigger and better things. Chris Hemsworth, Melissa George, Heath Ledger, Naomi Watts and Ryan Kwanten are just a few actors who found international fame after their characters departed Summer Bay. But did you know that a surprising number of former actors are also best selling authors? Here are four of the most famous ...
I'll kick this one off with Isla Fisher for no other reason than I've featured her books a couple of times on my blog already. At age 19, while starring on
Home and Away
as Shannon, Isla Fisher penned two teen romance novels with the help of her mother, Elspeth Reid (
who is also a novelist in her own right
.) More recently, (and after making it in Hollywood,) Isla Fisher published Marge in Charge, the first book in a new series for kids. (Read my review
here.
) Marge and the Pirate Baby, the second book in the series has just been released in the UK and according to
Allen & Unwin's website
will be available in Australia in February.
Since Tug disappeared from the screen, actor Tristan Bancks has penned several novels for children and young adults, including the brilliant, award winning
Two Wolves
which
I reviewed on this blog back in 2014
. Some of his novels are semi-autobiographical such as the books in the
My Life Series.
According to his Australian publisher,
Penguin Random House
e, the next book in the My Life series, My Life and Other Weaponised Muffins will be released on 27 February 2017. Bancks is now far more famous in Australia for his work as an author than his past as an actor.
Bancks also co-authored a book with one of his fellow
Home and Away
alumni, which leads me to...
A few years after Selina Roberts left Summer Bay, Tempany Deckert penned
Shooting Stars
, a children's book series about some young, aspiring actors. Since then she has written several books for children, including a YA novel with her former Home and Away co-star Tristan Bancks, titled
It's YR Life,
which was published in 2009 and
according to the publisher's website
is still in print and is also available as an eBook
.
These days Deckert teaches creative writing classes at UCLA.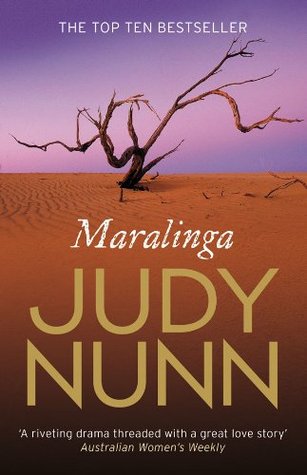 Arguably, Judy Nunn is equally famous as an author as she is forher work as an actor. In fact, Nunn was a published author before she starred in
Home and Away,
having published two children's books
using a pseudonym
during the 1980s. While still starring on the series, she published three glitzy, Jackie Collins style novels set in the world of television, theatre and film. In the years follow Ailsa Stewart's death on
Home and Away
, Judy Nunn has turned her hand to writing multiple novels about Australian people and places using simple and accessible prose, thus bringing to life Australian history, people and places to a broad readership. She is also a prolific scriptwriter and has written scripts for a number of Australian television series. Her most recent novel, T
he Spirit of the Ghan
was released in 2015.
In 2015 Judy Nunn was awarded a Member of the Order of Australia for her services to performing arts and literature.