Review: Catwoman Soulstealer by Sarah J Maas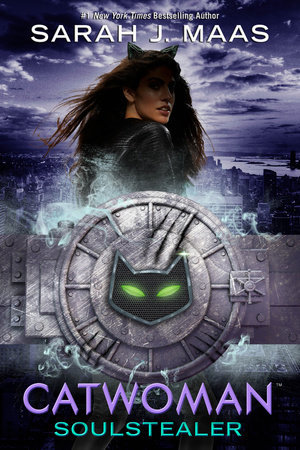 In the third instalment of the DC Icons series we take a turn from heroes to one of DC's most beloved anti-heroes, Catwoman. Teaming up with those other two beloved anti-heroes Poison Ivy and Harley Quinn, the trio become the Gotham City Sirens and have a great time causing chaos in Gotham City, much to the vexation of Batwing, who finds himself falling for Catwoman ...
Penned by beloved YA/NA fantasy writer Sarah J Maas, this is another winning story and a solid instalment in a series that has been pure fun from the start. Maas offers a sympathetic origin story for Selina Kitt/Catwoman, portraying her as a young woman desperate to help her chronically ill sister and lacking in parental support. (It's reasonably close to her contemporary origin story, whilst maintaining an original--and sympathetic--spin.) What I really liked about this one was that it was told in a way that was accessible to new fans, while also slyly adding a lot of characters and references that hardcore DC fans will no doubt pick up on.
Sidenote: I loved the author's portrayal of Poison Ivy.
Highly recommended.