Review: The Taming of the Queen by Philippa Gregory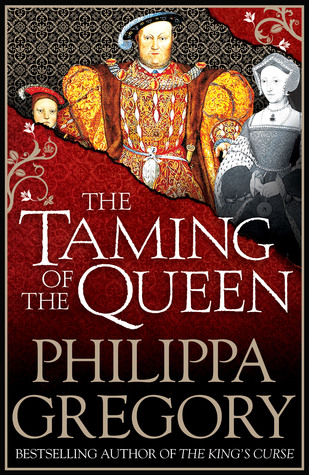 What kind of a woman would marry a man who has married five times previously and had two of those wives beheaded? One who does not have a choice and who thinks, perhaps, that she may just be the one woman who can survive him. That is the premise of British author Philippa Gregory's latest Tudor Court novel, which can be enjoyed either as part of the series, or as a stand-alone work. This time around, the author gives readers an in-depth glimpse at an often overlooked part of the history of the Tudors, the brief marriage of King Henry VII and his sixth--and final--wife, Kateryn Parr.
Although a little long and tiresome in places, Gregory offers a compelling portrayal of a young widow who puts aside her love of another man to marry an overbearing and eccentric monarch and during the course of her marriage educates not only herself but sees to the education of her stepchildren, and who actively participates in the reformation of the church, translating parts of the bible into English so that they could be read and enjoyed by all. Using a dash of artistic licence, Gregory speculates on Parr's relationship with religious reformer Anne Askew and, also, the author speculates on how King Henry VII may have treated his wife. (The title certainly earns itself.) The spelling of Parr's first name was a bit of a surprise at first and prompted me to do a bit of research--I was surprised to discover that a number of historians disagree on how her name was spelled.
I enjoyed reading this one, though it was a little slow in places and perhaps not quite as scandalous as some of Gregory's other novels (such as The Other Boleyn Girl). Recommended.
Thank you to Simon and Schuster Australia for providing me with a review copy.