Review: Grey by E.L. James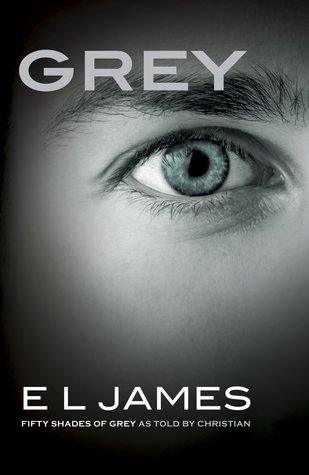 Sleazy, totally unnecessary and oddly entertaining are the first words that come to mind when I think about Grey the new companion novel to Fifty Shades of Grey, which is basically the same story as Fifty Shades, but told from the perspective of Christian Grey, the young and emotionally damaged billionaire who has a penchant for sadism and a weakness for the impressionable and virginal university student, Ana Steele. There are a few flashes of insight into the character, though author E.L. James' writing remains as odd and trashy as ever. (I think I had lost count by the first half of the novel of how many times Christian had said "My cock hardens." And then there is the fact that his penis is treated like a separate entity capable of thought and hearing.) By this point, of course, readers know what they are going to get, and if they liked the first three novels, they will probably like this one, and if they hated the first three novels, well ... you get the idea.
Anyway, on a personal level, I did not enjoy this one. Not recommended.