Review: Crazy Rich Asians by Kevin Kwan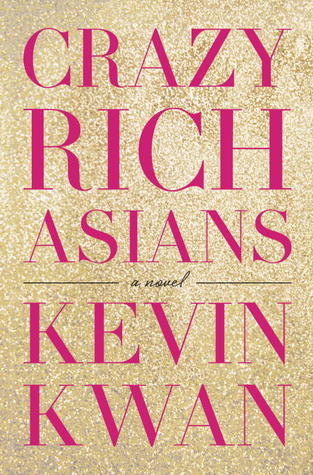 When American Rachel Chu is invited to go to Singapore with her boyfriend for a wedding, the last thing she expects to discover is that Nicholas is not just wealthy, but crazy rich. In fact, he is from one of the wealthiest families in Asia. Nor does she expect the surprising antics of the idle rich, or the extreme backstabbing that she is subject to. What follows is a crazy, Austen-like comedy set in the world of Singapore's richest families.
This was an entertaining and humourous read that never takes itself or its characters too seriously. Nick and Rachel are a hardworking professional couple. Rachel is completely out of her depth amongst the world of the idle rich--people who think of nothing of flying to Australia in a private jet so that they may enjoy a perfect flat white, or spending millions on a lavish wedding. Very few characters are portrayed as having a strong moral compass and those who do tend to suffer. Still it was kind of amusing to see actress Kitty Pong get brought down a peg or two in spectacular style. It's difficult to talk at length about this one, as much of the enjoyment came from not know what was going to happen next, or who was going to get up to what.
Highly recommended.